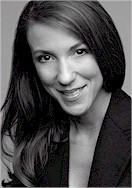 Angela is the Nutrition Advisor to the Nationally Syndicated and award winning talk show, The Dr. Pat Show!
Called "The Oprah of Radio" by her listeners, award-winning host, Dr. Pat Baccili is blowing the doors off of traditional talk radio! Energizing delivery and powerful interviews with renowned leaders in the field of human potential is what the Dr. Pat Show is all about.
Whether talking with Jane Fonda or one of her listeners, Dr. Pat's message is clear, "You can have the life you desire. Get ready to live life full out!" Tune in and let Dr. Pat and her guests empower you to thrive instead of merely survive! "Dr. Pat picks up where the movie The Secret leaves off!" James Ray, from the movie The Secret.
Hear Angela's latest radio commercial!
The Dr. Pat
Show Schedule – 1150 on your AM
radio dial – 11 am to Noon

Date
Program Topic
Audio File Links
Show Recipes
August 21
Premier! Angela Pifer, MS CN, Dr. Scott Lynch and Dr. Tim Ticehurst – The Chiropractor, the Nutritionist and the Homeopath – The Dr. Pat Show Wellness Panel!
August 21 Program
Greek Salad
Sept. 4th
Angela Pifer, MS CN and Dr. Tim Tiechurst will return with special guest Dr. Chad Nelson, to discuss the effects of chronic stress on the body and spirit. Each will offer ways you can improve the quality of your life by reducing stress and bringing balance back into your life.
Sept. 4th Program
Fava and Garbanzo Bean Salad
Sept. 18th
The dynamic Dr. Pat Wellness Panel continues the discussion on stress and how it can manifest symptoms in your body. Scott Lynch one again reunites with Angela and Tim, as the three speak about past experiences with patients dealing with stress and take your phone calls.
Sept. 18th Program
Perfect Protein Salad
October 2
Part one of two shows tackling one of the most important issues: upper digestive issues and the overuse of
antacids. More Americans are hospitalized every year complaining of digestive pain than any other condition. Antacids may help you alleviating immediate symptoms, but at what cost to your long term health? Tune in and learn more about this health crisis and ways you can improve your digestive health.
Oct. 2nd Program
Couscous Salad
October 16
Part two on the topic of digestion. This time the panel discusses lower GI conditions and offers advice on how you can improve your bowels and in doing so, your long term health! Angela's Oct. 15 newsletter focused specifically on IBS. If you would like a copy please email Angela directly.
Oct. 16th Program
Turkish Garbanzo Bean Salad
November 6
The panel discusses autism spectrum disorders (ASD) and specifically Asperger and autism. There is no single best treatment package for all children with ASD. One point that most professionals agree on is that early intervention is important; another is that most individuals with ASD respond well to highly structured, specialized programs. Angela will specifically focus on dietary interventions, which are based on the idea that 1) food allergies cause symptoms of autism, and 2) an insufficiency of a specific vitamin or mineral may cause some autistic symptoms.A diet that some parents have found was helpful to their autistic child is a gluten-free, casein-free diet. Gluten is a casein-like substance that is found in the seeds of various cereal plants—wheat, oat, rye, and barley. Casein is the principal protein in milk. Since gluten and milk are found in many of the foods we eat, following a gluten-free, casein-free diet is difficult.
Nov. 6th Program
November 20
What is it about the holidays that can leave us all depleted, fatigued and some more depressed than others? The panel tackles this subject and offers advice on ways for you to make it through this holiday season nourished from the inside out.
Nov. 20th Program
December 4
The panel discusses possibilities vs. probabilities and how to attain both. Probability is simply doing nothing and waiting for the inevitable to happen. Possibilities is making it happen. Never accept disease….never accept that our bodies will degrade, gain weight and disease is a natural process of getting older. You can live vibrantly, healthfully and age-less….listen to learn more!
Dec. 4th Program